We haven't seen any blue skies around here for so long, I had to Google blue skies in order to see them,
…and water, well, we've had a lot but it certainly isn't anywhere near blue…so I Googled blue water…
…and then I Googled Blue Flowers…
and got my very favorite blue…the blue Plumbago…
I know they grow abundantly in some places but in NW Tennessee they are not seen much…I love to grow them and have for the past five years…If you haven't tried one in your garden, do, I think you'll be pleased…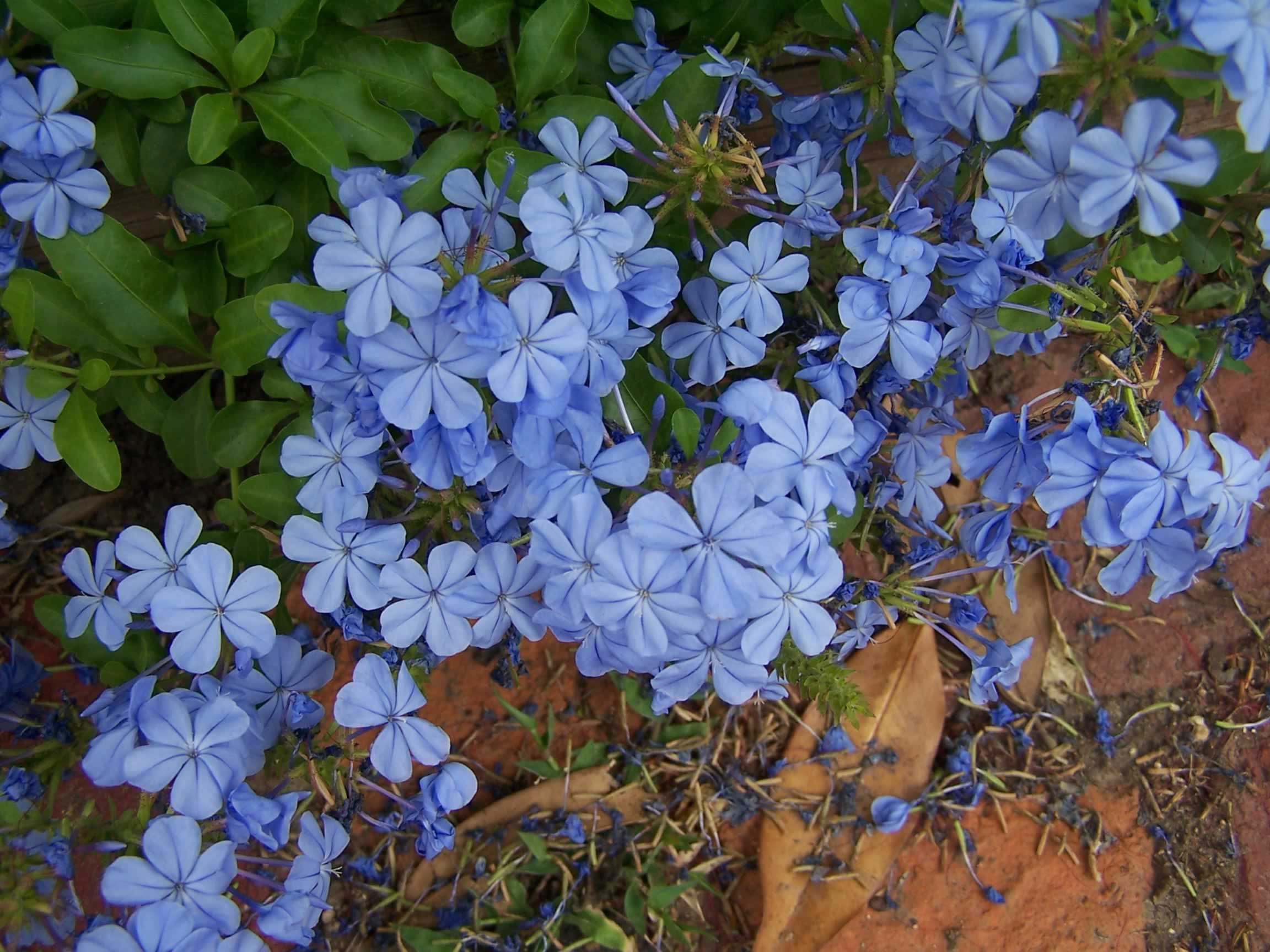 Plumbago is native to South Africa, and is a popular ornamental in subtropical gardens in Florida and California.
Plumbago does best in light, sandy soils with good drainage. Note: they are not cold hardy… Light: Full sun. Flowering will be reduced in partial shade. Moisture: Plumbago survives with little watering once established, and is considered moderately drought tolerant. Hardiness: USDA Zones 8B-11.
Plumbago is a tender perennial with profuse blue flowers. It loves the heat, doesn't mind our long, humid summers, and is reasonably drought tolerant. Disease-, pest- and deer-resistant, Plumbago is also known as Skyflower because of its sky-blue color. It blooms even in considerable shade.
I'm off to find out when my favorite garden center opens…